Digital marketing is the promotion of products or services using digital technologies, mainly on the internet, but also including mobile phones, display advertising, and any other digital medium.
Content Writing is the art of creating written content for the web. It involves creating content that is engaging, informative, and keyword–rich to help boost the visibility of a website or blog.
Graphic Designing is the process of creating visual content to communicate messages. It involves the use of images, symbols, and text to convey information and create a visual representation of ideas.
Video Editing is the process of manipulating and rearranging video shots to create a new work.
Boost your business with our affordable and effective Facebook Ads! Reach more customers with targeted ad campaigns and increase your sales. Try it now and start growing your business today.
Website Development is the process of creating a website for the Internet (World Wide Web) or an intranet (a private network).
Website Designing is the process of creating an attractive, user–friendly website that effectively communicates a business's message and attracts customers.
Social Media Management is the practice of managing and maintaining your brand's presence on social media platforms, such as Facebook, Twitter, Instagram, and LinkedIn.
Google and YouTube Ads are powerful marketing tools that help businesses reach a wide range of potential customers. They are cost–effective and efficient, allowing companies to target specific audiences and create customized campaigns.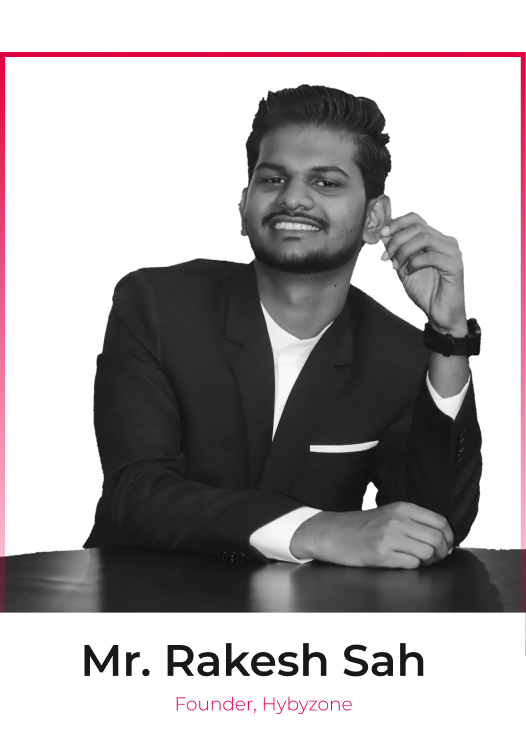 Rakesh Sah is the owner of a Digital Marketing Company. The company specializes in providing comprehensive digital marketing solutions for businesses and organizations of all sizes. We provide services such as website design, search engine optimization, social media marketing, content marketing, email marketing, and more. We utilize the latest technologies and strategies to ensure that our clients' campaigns are successful. Our experienced team of professionals is dedicated to providing excellent customer service and helping our clients maximize their return on investment. We are committed to helping our clients achieve their goals and grow their business.
"I've been working with the website development agency for the past several months and I am incredibly impressed with their level of expertise and professionalism. Every step of the process was handled extremely well, and the end result was a website that surpassed my
I've been working with the Digital Marketing Agency for a few years now and my experience has been nothing short of outstanding. They've given me the tools and strategies to help my business grow, and I can confidently say that my online presence has
"I recently hired a social media management agency to help me manage my company's various social media accounts. They provided excellent service and were extremely knowledgeable about the latest trends and techniques in the industry. They kept me up to date on all the latest